Izbjeljivanje pozutjelih kockica
Prije: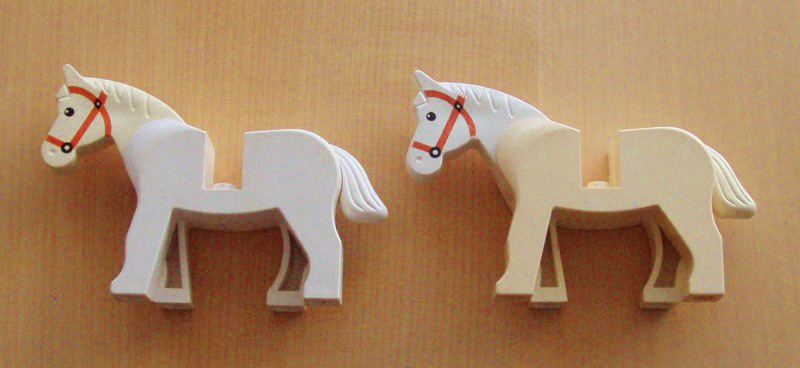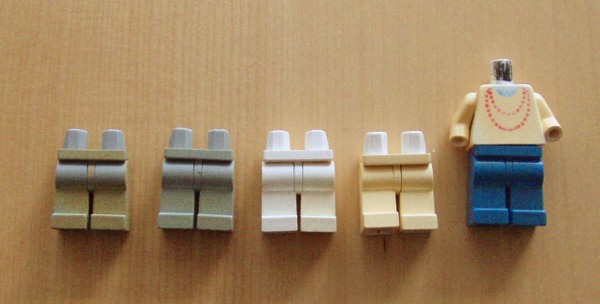 Poslije (isti dijelovi):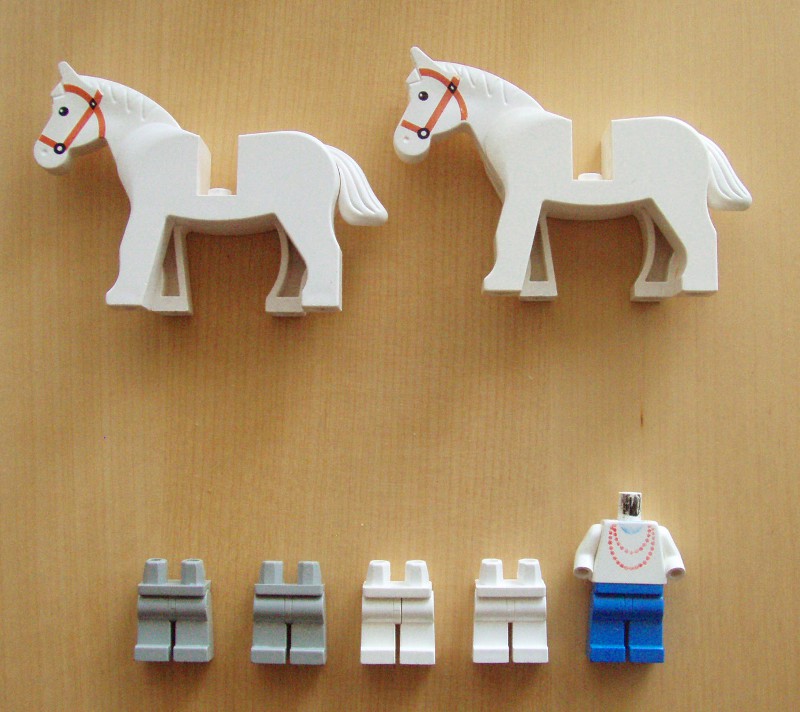 Izbijeljeni konji: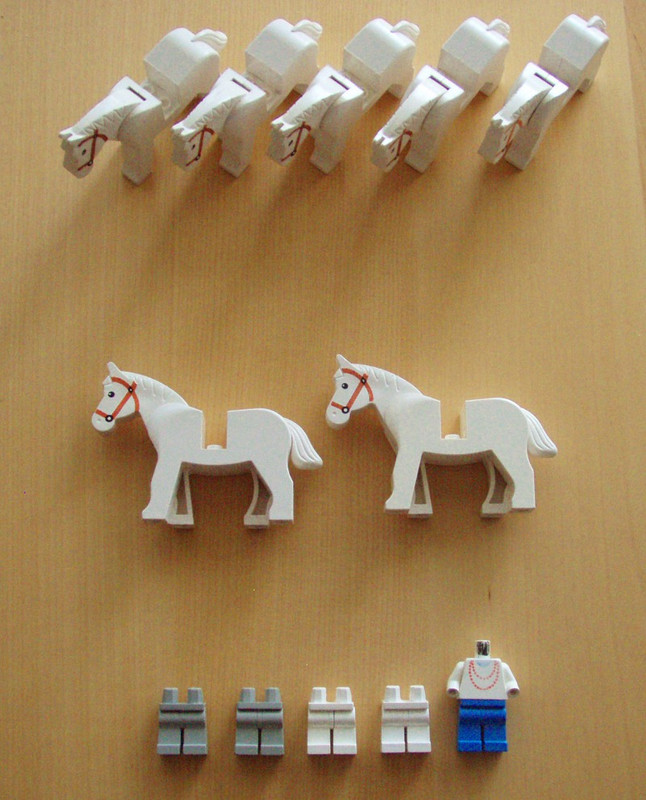 Mjesto zlocina: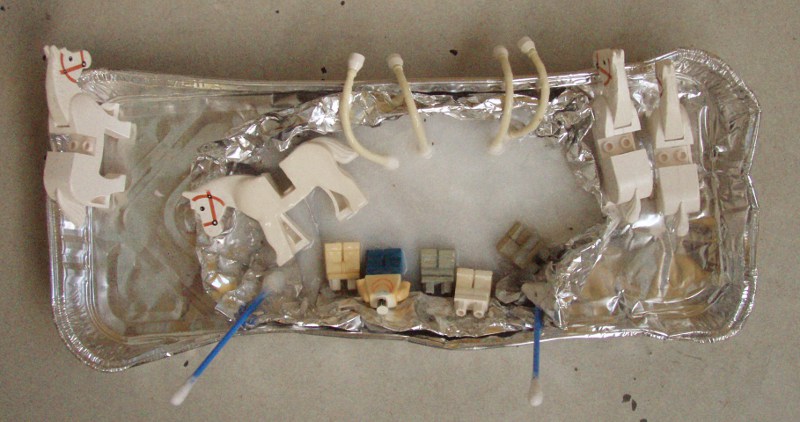 Sastojci: hidrogen peroxid 12% + sunce (UV svjetlost)
Nabavila hidrogen peroxid kremu u frizeraju
(OPREZ: ruke dalje od ociju, usta, najbolje koristiti rukavice)
Manji postotak je isto ok, no onda duze traje...
Pozutile kockice se ostave na zraku par dana i to je to.
(neke pobijele brze, neke sporije, npr. konjska glava pobijeli puno brze od tijela)
Jedino ove bijele cijevi nisu bas potpuno pobijelile, no
moji mornari i vojska imaju ciste hlace, a konjici su opet snijezno bijeli
Cijela stvar bi vjerojatno funkcionirala i samim iznosenjem
na sunce, no onda bi to sve bilo puno sporije...
Disclaimer: ne odgovaram za nikakvu stetu ili ozlijede nastale isprobavanjem gore navedenog